​The South East Primary Schools' Music Festival (SEPSMF) began in 1988 and is a series of concerts that incorporates more than 600 school children from 25 schools across the South East ranging from Kingston and Bordertown to Mount Gambier and Allendale East.
For 25 years these concerts were held at the Millicent Civic and Arts Centre and for the last 5 years we have been performing at the Sir Robert Helpmann Theatre, Mt Gambier.
Our series of 3 evening concerts aims to promote and develop the Arts for school children in the South East Region, giving them an opportunity to perform in a Festival of massed choirs. This Festival not only incorporates choral music, but also orchestral music, public speaking, dance and drama. It also allows students to showcase their talents in a wide variety of artistic endeavours as assisting artist performers.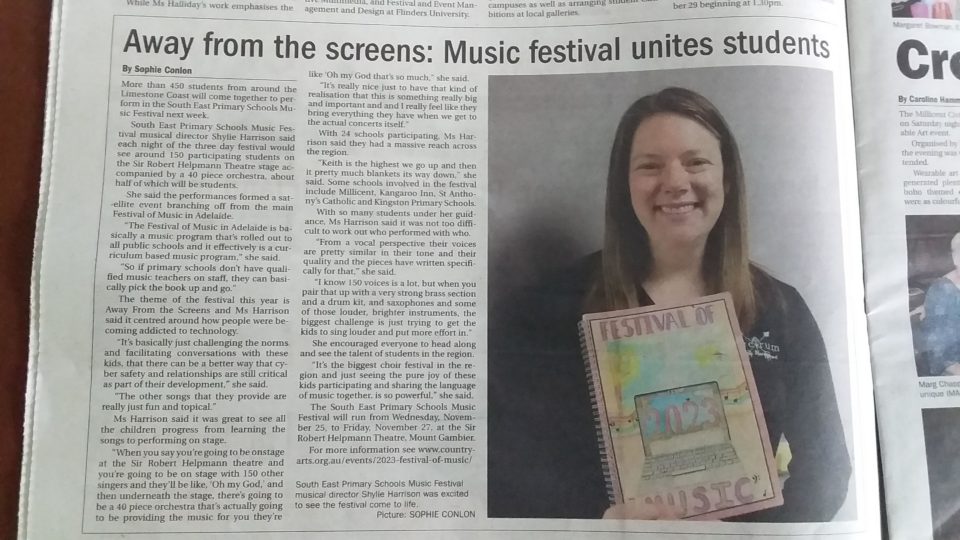 Contact Details
Administrator - Brian Duke - 0418 804 784