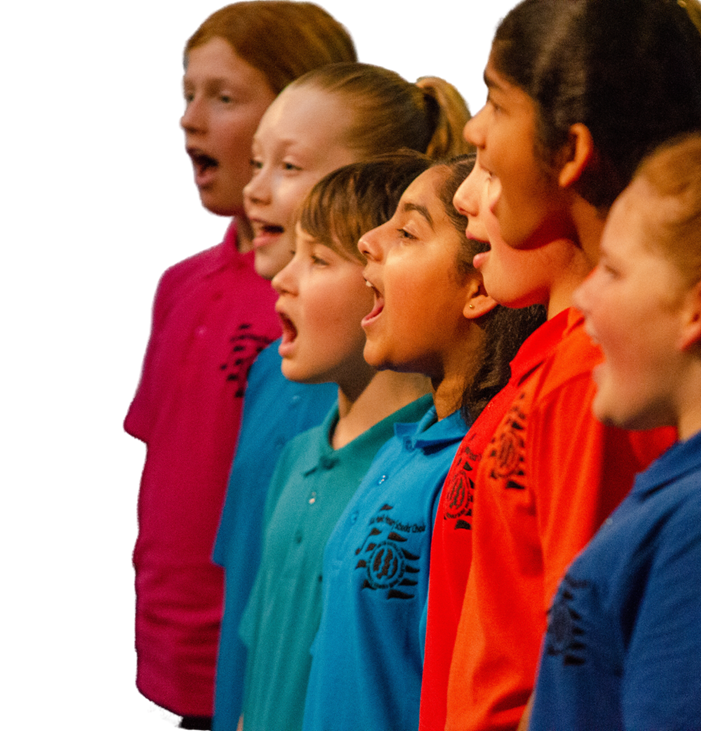 The SAPPS Choir Auditions
Do You Love to Sing?
Take the next step and join The SAPPS Choir Adelaide's public primary school SHOWCASE CHOIR for students in Years 5 & 6 in 2023.
The South Australian Public Primary Schools (SAPPS) Choir is the showcase choir for the Primary Schools' Music Festival (PSMF) and the SA Department for Education.
Comprised of talented students from Years 5-6, the auditioned members rehearse on Monday nights at PSMF Klemzig. The aim of The SAPPS Choir is to provide a choral extension program that will develop ability and knowledge in upper primary school students who demonstrate a high level of musicianship. Repertoire is generally challenging and includes a wide range of genres and styles.
The choir performs on 10-12 occasions each year, including two concerts for parents, families and friends. Performances may include Choral Eisteddfods, formal events and featuring as Guest Artists at the annual Festival of Music. It is the principal recording choir for the program repertoire that is distributed to schools throughout South Australia.
Auditions are scheduled for Term 4 on Wednesday 9 November – 4.00-5.30pm and Tuesday 15 November - 4.00-5.30pm and will be held at the PSMF Office … 28 Hay Street Klemzig.
Contact Us

Watch The SAPPS Choir singing at The Entertainment Centre 2021!
The SAPPS Choir