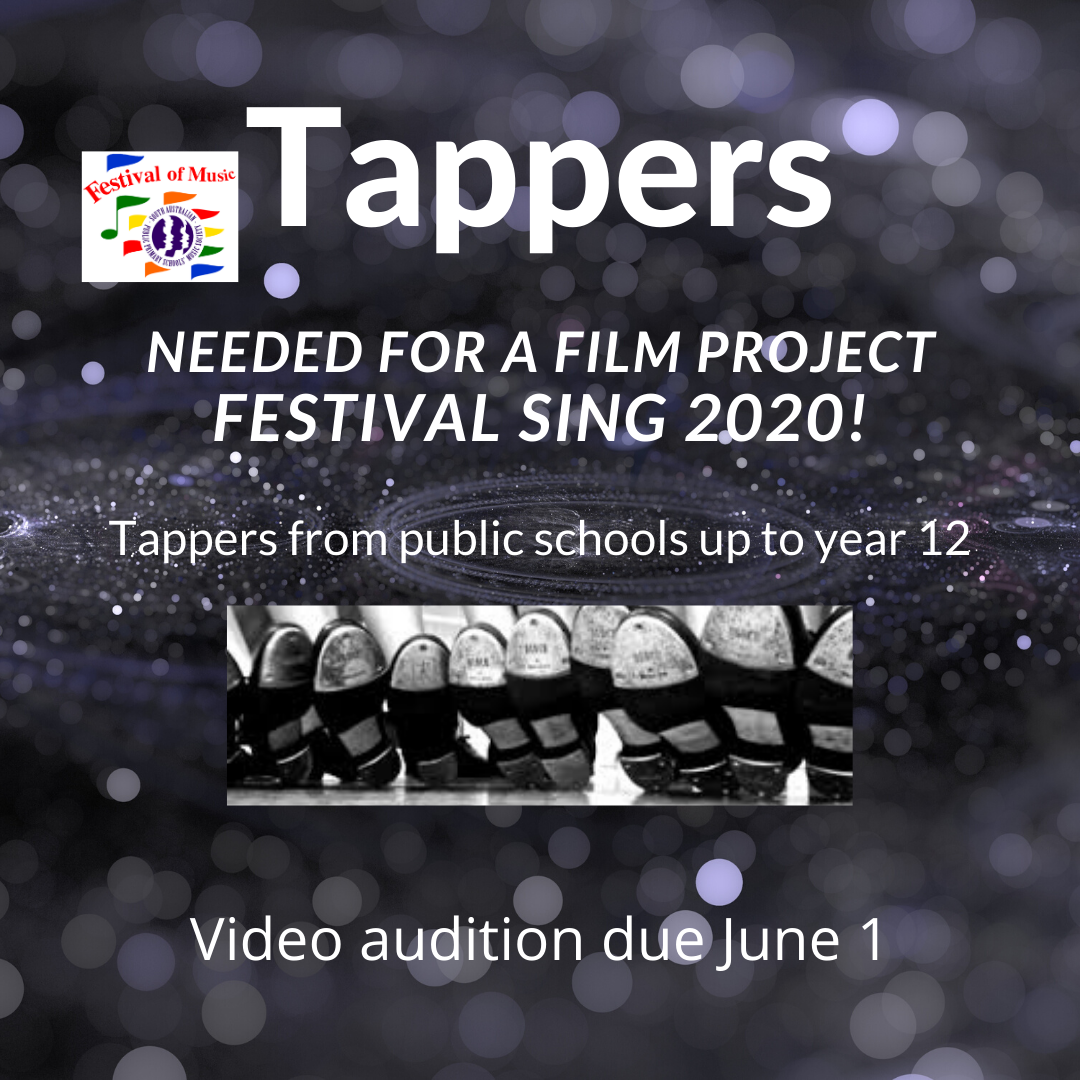 We need Tappers! Asking students to submit a 20 – 30 second video of the student's BEST tap dancing, WITHOUT MUSIC.
Follow the steps below to submit the 30 second audition

Go to https://wetransfer.com/

Click on (I agree) if asked.

Click on "add your files" and attach your audition video.

Enter the following into "Email to"office.psmf799@schools.sa.edu.au

Enter your email into "Your Email"

In "Message" please enter the following:

Student name, school and year level

Tapping experience

Any other information?

Click "Transfer".

When you click on submit you will then get an email with a verification code. Please enter this verification code.The file will then transfer (this may take some time).

Audition video due MONDAY, 1 June, 2020.