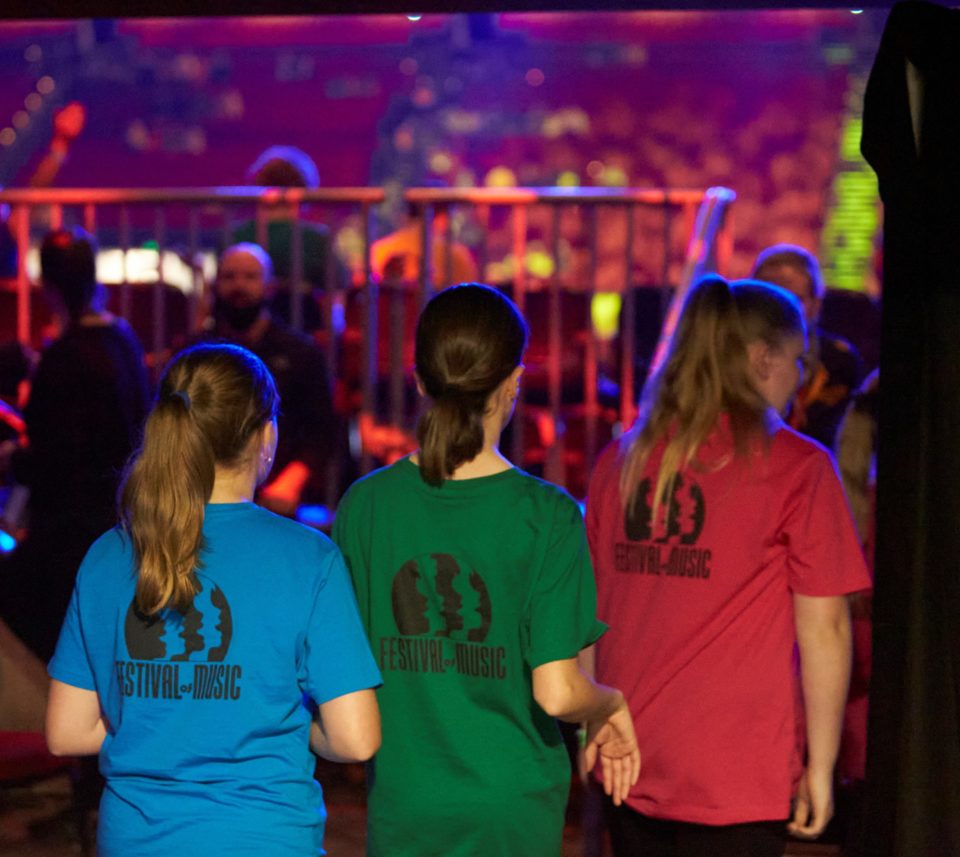 Notice of the South Australia Public (Primary) Schools Music Society Ltd. Annual General Meeting. We are presenting our AGM information in a hybrid format (in-person or virtual attendance).
Details on how to register are attached as well as our, Appointment of Proxy Form and Nomination Form.
Reports and Financial Statement will be on the website 7 days prior to the AGM.
Nominations
The Primary Schools Music Festival is a South Australian State Heritage icon under the direction of The Public Primary Schools Music Society and the Department for Education. As custodians of this iconic South Australian tradition, we engage our students in artistic excellence, cultural diversity and social inclusion through performance in Music and the Arts.
This choral program has been an integral part of life for generations of public-school students throughout South Australia. From Roxby Downs to Mount Gambier, from Port Lincoln to Renmark, our Festival reaches all corners of the state!
In the 19th century, two community groups were established to improve the cheerless settings of the state's primary schools. They were the Public Schools Floral and Industrial Society, formed in 1879, who planted trees and flowers, and the Public Schools Decoration Society, formed in 1891, who set out to raise funds for decorating schools with works of art. This second society organised the first music festival in October 1891, where 8 combined choirs from 9 schools raised enough money to purchase 148 framed pictures for schools. In 1925, these two groups amalgamated as the Public Schools Floral and Decoration Society, and in 1943 became the Primary Schools Music Society. The society continues to assist in funding the Festival in partnership with the Department for Education. It also continues the tradition of supporting the visual arts through a songbook design competition for the look of each year's Festival.
The Primary Schools Music Festival remains at the forefront of Arts education in South Australia. Over 11,000 students across the state can perform the songs you will hear tonight, through supported festivals in their regions as well as in Adelaide. Where once students learnt songs using solfege, cassettes and then CDs, we have developed a world class App and website where the songs, as well as related curriculum resources, are easily accessible to teachers, students and their families. Where once the concerts were recorded on 8mm film, vinyl records, video tape and DVD, you are now be able to download concerts, as well as photographs. The Primary Schools Music Festival also supports local and Australian composers by commissioning new choral repertoire.
In our 130 years the Primary Schools Music Festival has seen many changes. We are forever grateful to all who make this educational program, and this concert series, a unique and precious living tradition for all South Australians to cherish.
The Board
President – Terena Pope - Clovelly Park Primary
Vice President – Vacant
Treasurer – Kirsty Henning
Manager, PSMF – Irene Solowij
Director of Music, PSMF – Robyn Filmer
Choir Teacher/HPI Representative – Kendall Hurst

Life Member Representative - Stephen Measday
Board Members
Di Scott - Tea Tree Gully Primary

Mel Evans - Norwood Primary
Bec Knight - Enfield Primary
Leah Kennewell - Aldgate Primary
Wendy Moore - Golden Grove Primary

Life Members
Alison Stillwell
Anne Hueppauff
Brian Phelps
Brian White
Carol Brugman
Cecilia Borda
Connie Tremethick
Darrel Ridley
David Jackson
Deb Hepworth
Denise Stringer
Eileen Crouch
Eric Stanhope
Gay Wood
Helen Yon
Janine Warren
Jim Bowman
Joseph Docherty
Kevin Williams
Kirsty Henning
Leonie Pech
Margaret Lange
Margaret Thanissorn
Mary Le Page
Maurice O'Brien
Neale Washington
Paul Cadd
Peter Deane
Peter Scragg
Phil Lawrence
Rachel Neale
Rick Persse
Robert Slater
Rosemary Nairn
Ruth Bone
Stephen Measday
Sue Asser
Suzanne Rogers
Wayne Sachs
Wendy McDougall
Vivienne Dowling