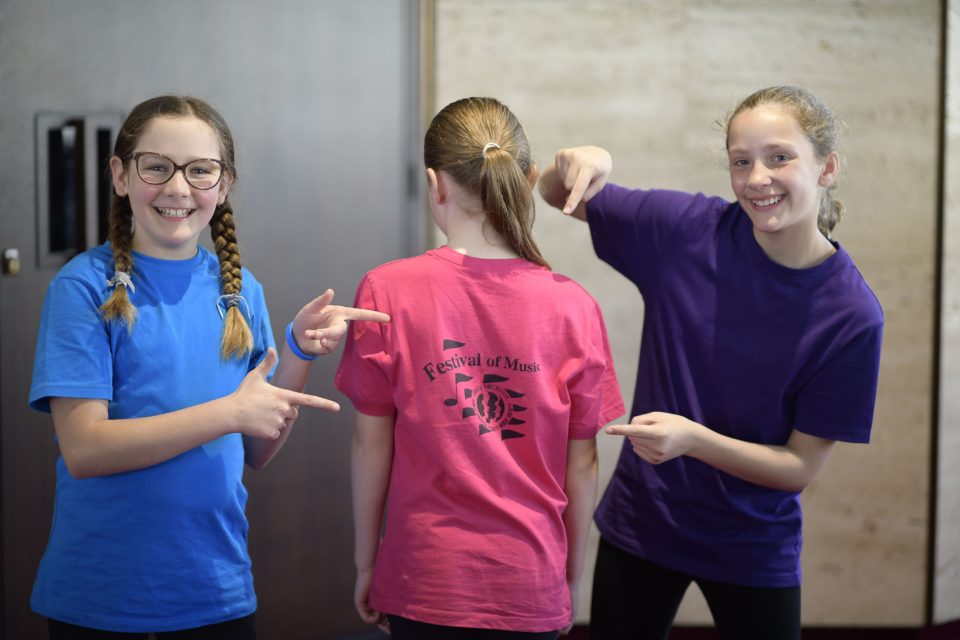 SAPPS Music Society AGM
The Annual General Meeting of the South Australian Public Primary Schools Music Society, Inc will be held on Wednesday 10th March at 4:30pm at the PSMF Office, 28 Hay Street, KLEMZIG SA 5087.

The Festival of Music is a South Australian Heritage Icon, awarded by BankSA in association with the National Trust (SA), and is the only educational program to be awarded this honour.
A joint presentation of the South Australian Public Primary Schools' Music Society and the Department for Education, the annual concert series is the culmination of a choral music education program and a celebration of the excellence of education in public schools.
Over 600 staff and volunteers are involved in delivering the program which provides high quality learning for over 13,000 government school students performing to an annual audience of over 30,000. Students participating in the Festival are taught in schools by their teachers who are supported by the team from the Primary Schools' Music Festival.
The concert series provides many opportunities for our young public school students to experience a professional performance on a world-class stage.
The Adelaide Festival of Music consists of twelve concerts, each with different choristers and young performers. Over 230 schools take part, with more than 6,000 students participating, as well as three orchestras and two performance troupes based in metropolitan Adelaide. The Festival also showcases hosts, soloists and ensembles from many public primary and secondary schools.
This year the Music Society celebrates its 130th anniversary.
The Board
President – Stephen Measday - Stirling East Primary
Vice President – Vacant
Treasurer – Kirsty Henning
Manager, PSMF – Irene Solowij
Director of Music, PSMF – Robyn Filmer
Administrator – Rachel Neale
Choir Teacher/HPI Representative – Kristie Fudge
Board Members
Terena Pope - Clovelly Park Primary
Di Scott - Tea Tree Gully Primary
Mel Evans - Norwood Primary
Bec Knight - Enfield Primary
Kristian Mundy - Woodcroft Primary
Michael Bawden - Gilles Street Primary
Sue Mittiga – Hendon Primary
Minutes and Reports from AGM 2020