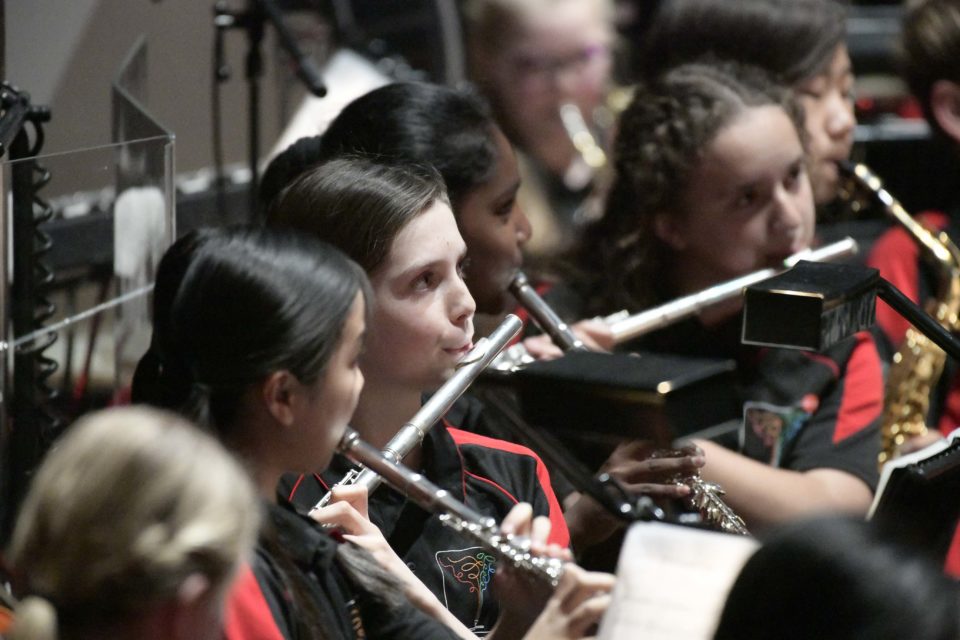 Festival of Music Orchestra
Orchestra
Orchestra is open to any Department for Education student who will be in Years 5-10 (school does not need to be participating in the Festival).

Members must attend:
Weekly rehearsals from 4:20pm to 6:00pm (one night a week)
Full day or half day workshops as required (maximum of 3)
3 full day offsite rehearsals
6 rehearsals and 6 performances at the Festival Theatre
Please note that extra workshops, rehearsals or venue changes may occur to further develop the students learning. These will be advised as early as possible to assist your planning.
Orchestra Venues
PSMF Klemzig - Wednesdays 4:20pm - 6:00pm
Seaview High School - Thursdays 4:20pm - 6:00pm
Cost - A fee of $55 is charged to cover cost of uniform and music folder.
Auditions
Booking an audition
Audition bookings will open on Friday, 15 October, 2021
Auditions will be held at Klemzig Instrumental Music Office, 28 Hay Street, Klemzig on:
Thursday 11 November 2021: 8.00am to 12.00pm and 4.00pm to 7.00pm
Sunday 14 November 2021: 2.00pm to 6.00pm
Pre-Audition workshops
Students who would like some extra support with learning the excerpts can attend one of the following:
Wednesday, 27 October, 2021, 4.30pm to 5.30pm at Klemzig Instrumental Music Office, 28 Hay Street, Klemzig
Thursday, 4 November, 2021, 4.30pm to 5.30pm at Seaview High School, 78/124 Seacombe Road, Seacombe Heights
This is not compulsory and no booking is required to attend. Come along with your instrument and questions.
Audition requirements
All auditions times must be booked.
Electric guitar and electric bass students need to bring their own lead and instrument. An amplifier will be provided. Percussion students need to bring their own sticks.

The audition takes approximately 10 minutes.
No accompaniment is required.
Applicants should prepare to present:
Excerpts: these will be available to download from Friday, 22 October
Free choice – this piece should demonstrate the applicant's current playing ability. A copy of the music to be played will need to be provided to the panel (this will be returned after the audition).
Festival of Music Orchestra Application Form and Audition Requirements attached below;