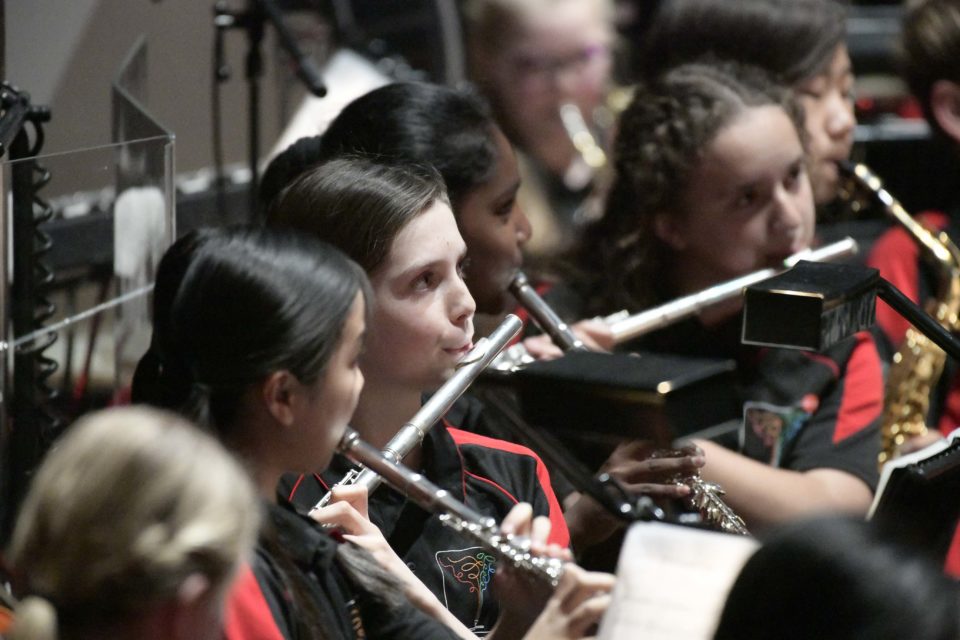 Festival of Music Orchestra
Orchestra
Orchestra is open to any Department for Education student who will be in Years 5-10 (school does not need to be participating in the Festival).

Members must attend:
Weekly rehearsals from 4:20pm to 6:00pm (one night a week)
Full day or half day workshops as required (maximum of 3)
3 full day offsite rehearsals
6 rehearsals and 6 performances at the Festival Theatre
Please note that extra workshops, rehearsals or venue changes may occur to further develop the students learning. These will be advised as early as possible to assist your planning.
Orchestra Venues
PSMF Klemzig - Wednesdays 4:20pm - 6:00pm
Seaview High School - Thursdays 4:20pm - 6:00pm
Cost - A fee of $55 is charged to cover cost of uniform and music folder.
We have Festival Orchestra Vacancies for the following instruments;
Klemzig - Saxophone and Viola.
Seaview - Trumpets and Violin.
Please contact Michael McConnochie ASAP to apply. Email: orchestra.psmf786@schools.sa.edu.au

Applicants will be asked to present the following:

Excerpt playing - Each instrument has a set of excerpts (below).
Free Choice piece - This piece should demonstrate the applicant's current playing ability. Please provide the judging panel with a copy of the music upon arrival (this will be returned to you after the audition).
Duration of each audition is approximately 10 minutes.

Festival of Music Orchestra Application Form and Audition Requirements attached below;
Repertoire 2021
Orchestra Standalones
Selections from Mary Poppins