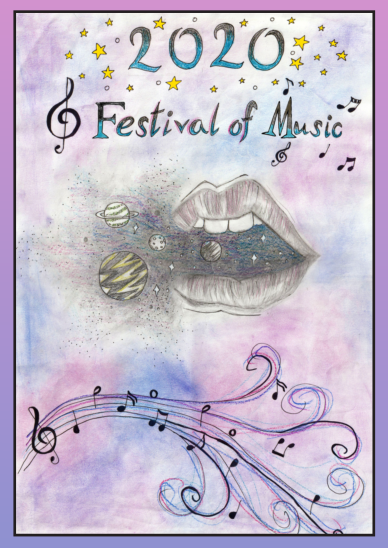 Congratulations to Kesia from Walkerville Primary.
Create a piece of art!

Students are invited to design the Songbook Cover for the Festival of Music 2021. One winner will have their artwork professionally incorporated for the Songbook Cover for 2021, on the website and the app, CDs, DVDs, concert programs, certificates and more.
For inspiration when designing the Songbook Cover and illustrations, look and listen to the choral repertoire for 2021 (below). You can also read about the 2021 Commissioned Work 'Water is Life'.
Competition closes Friday 13 November 2020.

Here are some YouTube links that may help with design and layout
Previous Years Covers