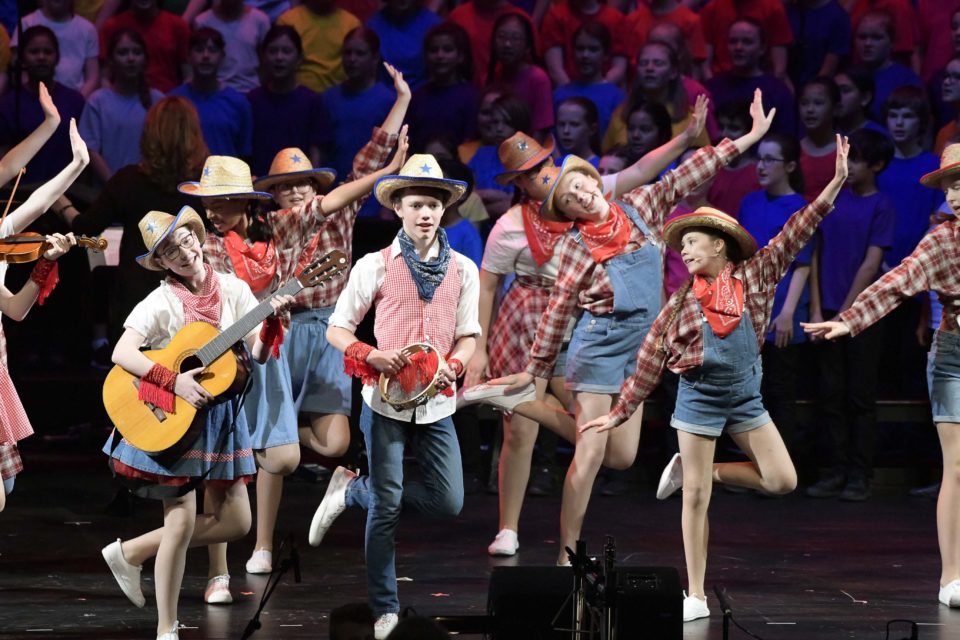 Performance troupes are formed at the beginning of each year, following audition. Students are given extensive theatre training and experience and provide stunning artistic effect to the concert performances.
Two troupes each consisting of approximately 25 – 30 students will be formed to perform in scenes across the 12 concerts.
Troupe is open to ALL students from public primary schools in years 5 – 7 in 2020.
Come and try Troupe!
Audition Dates:

Wednesday 4 March
Thursday 5 March

Wednesday 11 March

Thursday 12 March

More information coming soon. Click HERE to register your interest and be on the Troupe Mailing List.
Troupe Audition Bookings Open February 2020.
Troupe members must:
Attend ALL weekly rehearsals
Attend ALL weekend workshops
Attend ALL performance rehearsals and concerts at the Adelaide Festival Theatre
Audition requirements:
Try your best to learn ALL of the routines that will be taught
Be prepared to have a go
Tap, jazz, lyrical and contemporary skills are ALL welcome
The 2020 Festival of Music will be held 31 August – 12 September at the Adelaide Festival Theatre.
Troupe Contacts
Troupe Manager
Maria Stone: Email - 0401 121 065